Here, innkeeper, Kathleen Baxter, avid foodie and cookbook author, invites you to her bed and breakfast table and the comforts of home at the Baxter House.

A full, healthful, satisfying breakfast is served daily. We believe in breakfasts, and take pride in offering somethings old and familiar - like farm fresh foods from the Ann Arbor Farmer's Market, 2 blocks from the inn and fresh pasture raised eggs delivered to our door. Our pantry is filled with both sweet and savory treats- like, homemade rhubarb-ginger jam and kumquat marmalade. We've borrowed recipes from friends around the world to share good food with you.

We aim to accommodate our guest's dietary needs, so be sure to advise us of allergies and diet restrictions. Come enjoy!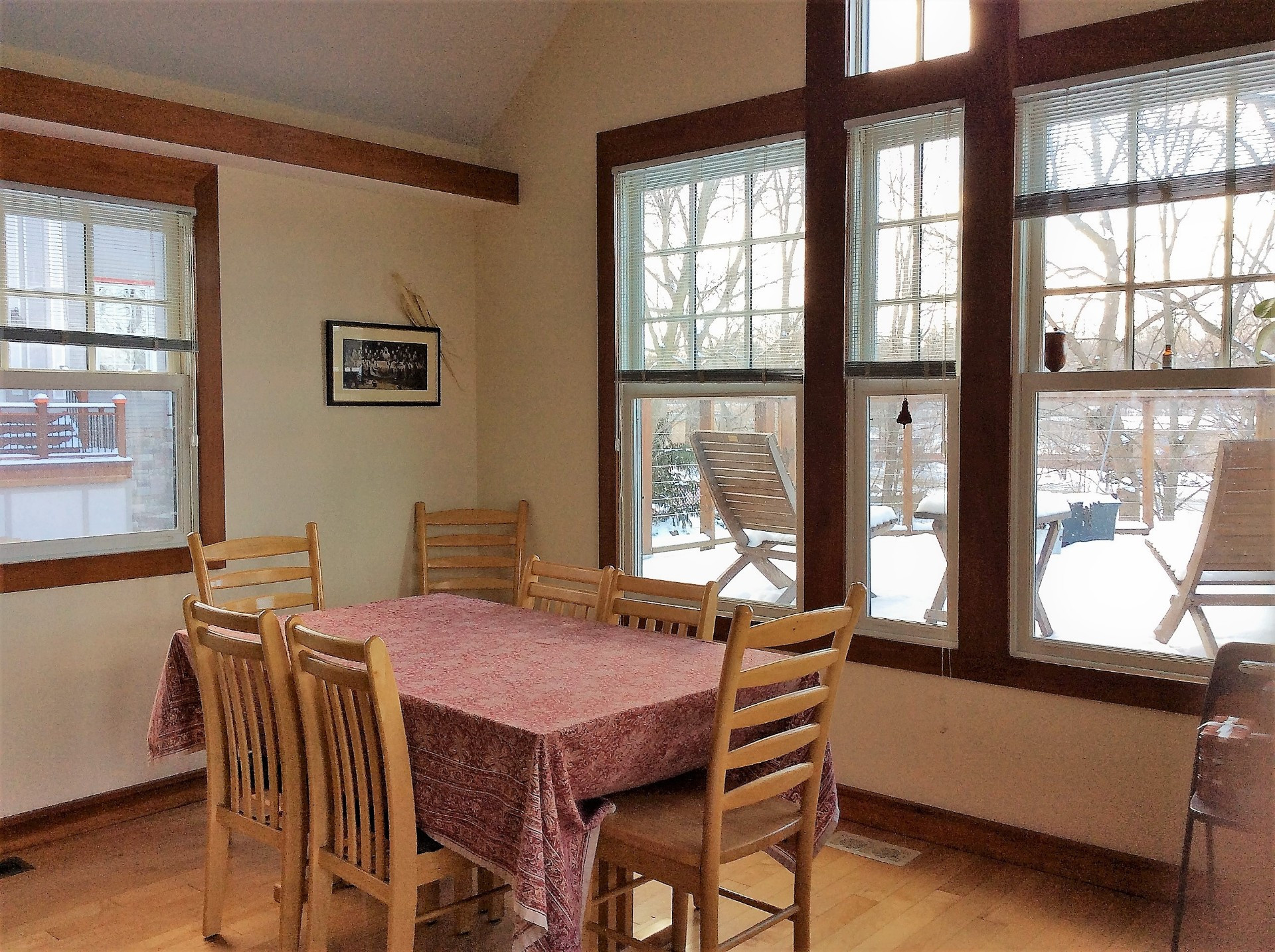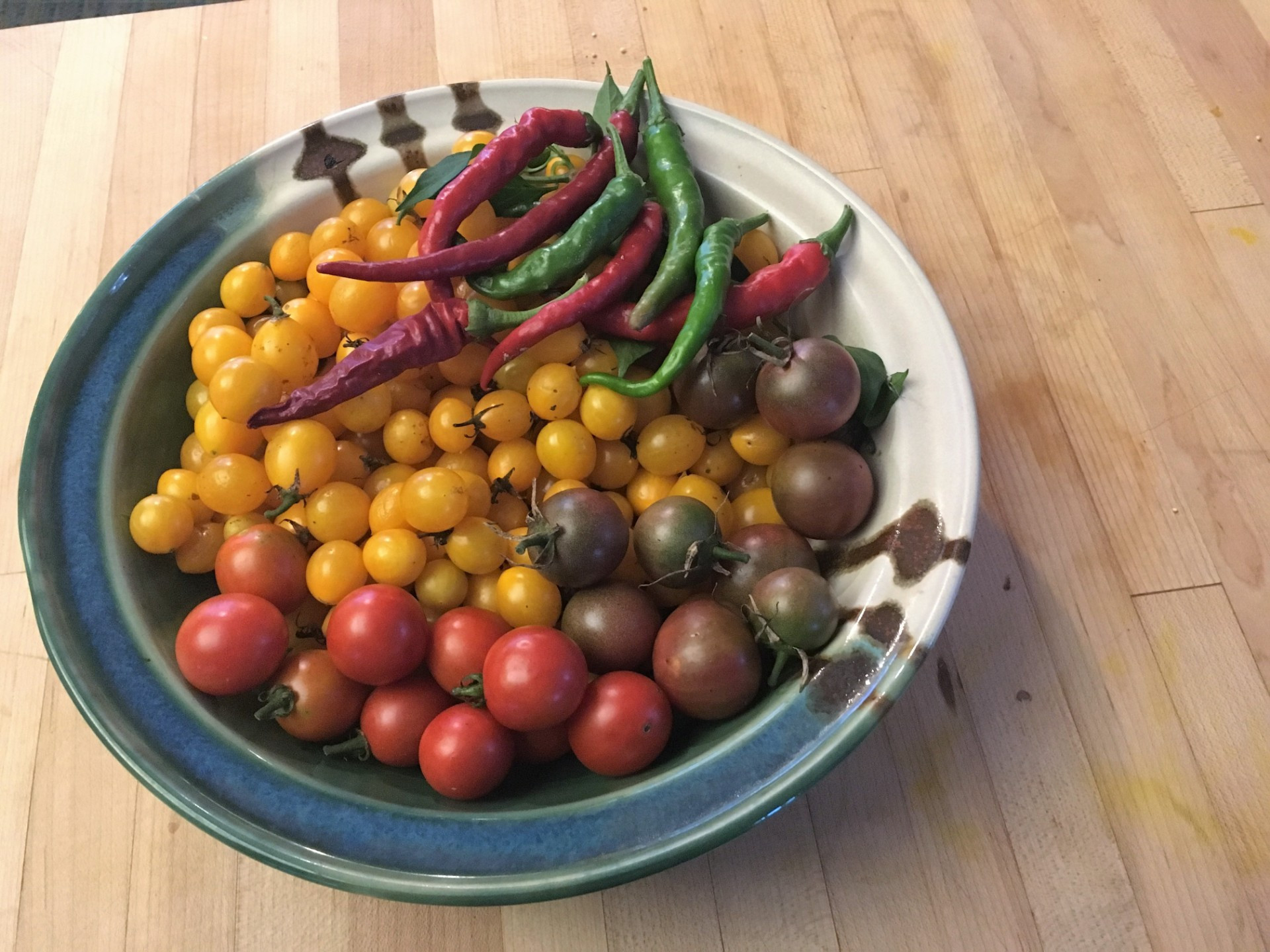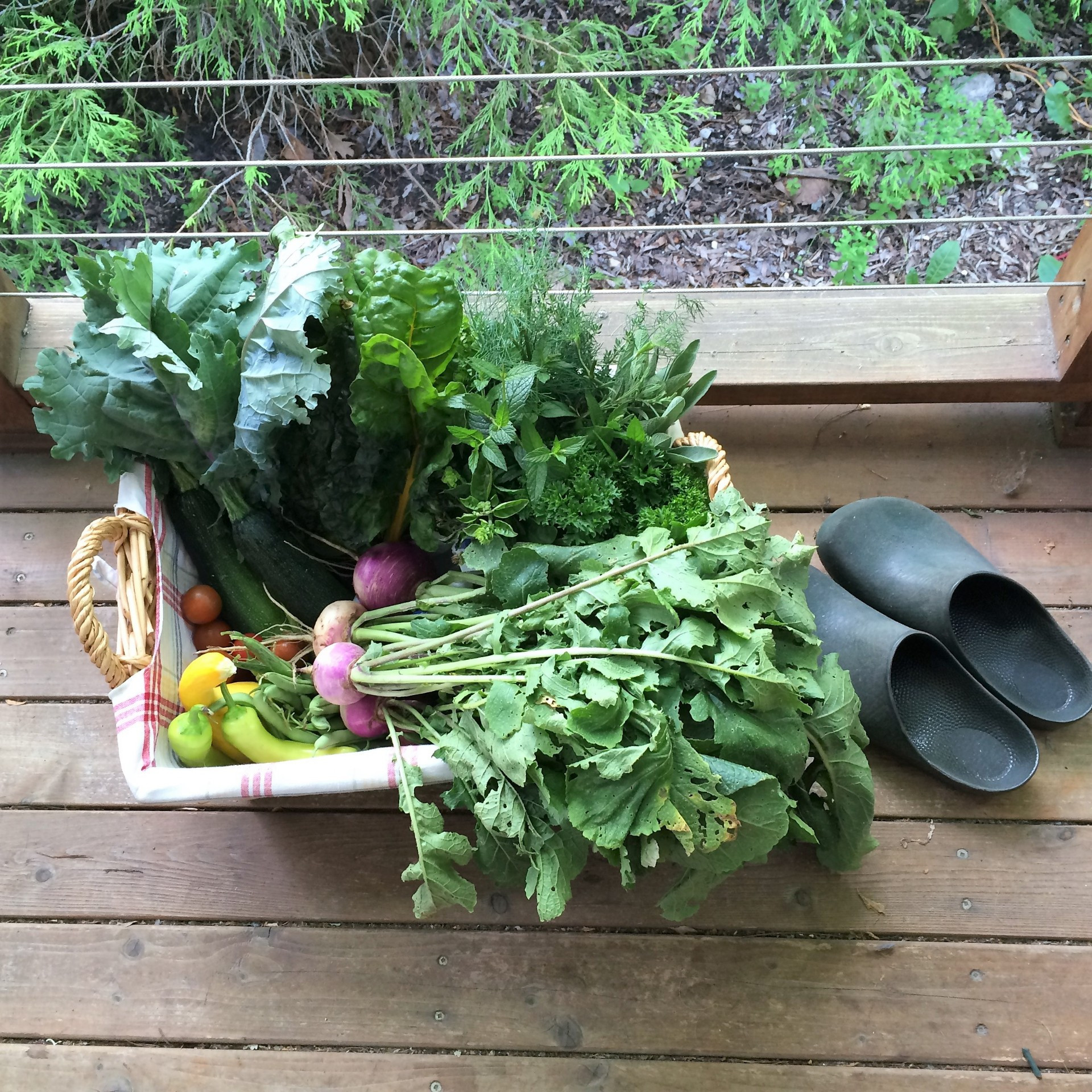 pumpkin pie waffles,

baked blueberry oatmeal

pattycakes,

hippie-hash,

sweet potato cakes.
Some of our favorite things;

gluten free scones,

quinoa and coconut cereal,

homemade granola,

huevos rancheros,.
tofu scrambles and parfaits,

stratas,

quiche

breakfast salads galore.
Check out the new Baxter House BLOG for recipes we want to share.
Breakfast review from Trip Advisor: Surpassed every expectation!My wife and I spent two nights at the Baxter House as part of a surprise weekend to celebrate a special birthday. The place itself is an artfully reimagined older home with every comfort and amenity you could expect in a B&B. It is light-filled and tasteful - designed by a very talented architect. Beautiful large windows, fresh high-quality bedding and linens - and a second floor bath where you could spend a whole weekend luxuriating. Our hosts Katleen and Matt were warm, kind and entertaining. When I made our reservation, Kathleen asked if we had any special dietary requests for breakfast. i explained that my wife is vegan and she agreed to accommodate. Well - "accommodate" turned out to be an understatement! The first morning, we were treated to Migas - a freshly prepared mixture of tofu (for my wife) eggs (for me) with jalapenos, sweet onions, tumeric, grape seed oil, cumin, cilantro and green chile seasoning. In addition, we had a plate of fresh avocados, tomatoes and onions with EVO and seasonings. And...Zingermans Dunkelbrot bread with homemade rhubarb preserves. And...locally roasted fresh coffee and herbal teas. The second morning, we enjoyed a warm black rice with vegan yogurt, pineapple, mango, freshly toasted coconut and slivered almonds. And - soft and hard boiled eggs to order, accompanied with homemeade blackberry muffins and lemon curd topping. (we smelled the muffins baking as soon as we woke!) We also received an A2 visitors' parking pass. Not that we needed it, because Baxter House is in easy walking distance to Kerrytown and downtown. Our hosts also provided us with newspapers, magazines and other resources about local music , entertainiment , cultural and dining options. And...with geniunely fun conversation about food, music (Kathleen plays in a uke band) and life. If you are looking for a place to get away or a place to hang your hat while on business - this is one that you can't miss. Thank you, thank you, thank you Kathleen and Matthew for making our weekend one to remember! We'll be back. January 2019